Education Camp (EdCamp) Vietnam 2017
On Thursday, 28th December, 2017, EdCamp 2017 hosted by HCMC TESOL Association, Tan Tao University and Horizon TESOL took place at Tan Tao University, Long An Province. Horizon TESOL was pleased to host EdCamp with the participation of more than 100 enthusiastic educators from prestigious centers and universities in Ho Chi Minh City. EdCamp emphasized on the participants, providing opportunities for learning and sharing of expertise and experience among excellent English language teachers who are devoted to networking and advancements in education. The program was a great success and received tremendous support from the education sector as well as the teachers attending.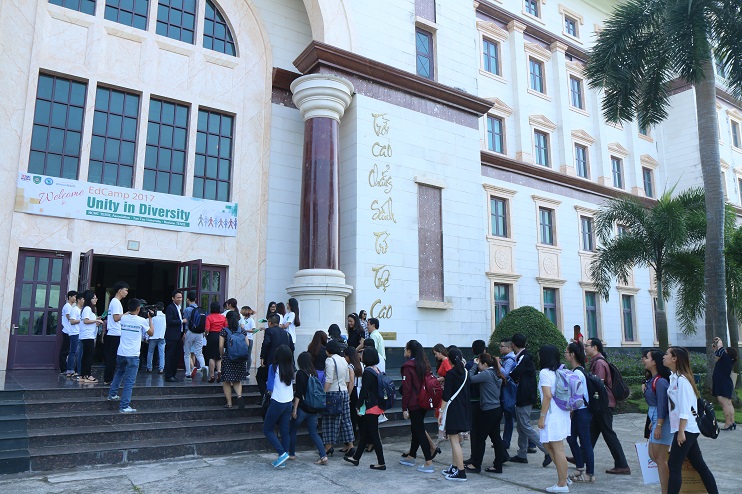 EdCamp HCMC 2017 participants arrived at TTU
In addition to the enthusiastic English teachers, the exciting event featured representatives from co-organizers. Representative of Horizon TESOL was Ms. Nguyen Thi Anh Thu, Center Director, Dr. Do Huu Nguyen Loc, Vice President of HCMC TESOL Association and teachers from many top-tier institutions.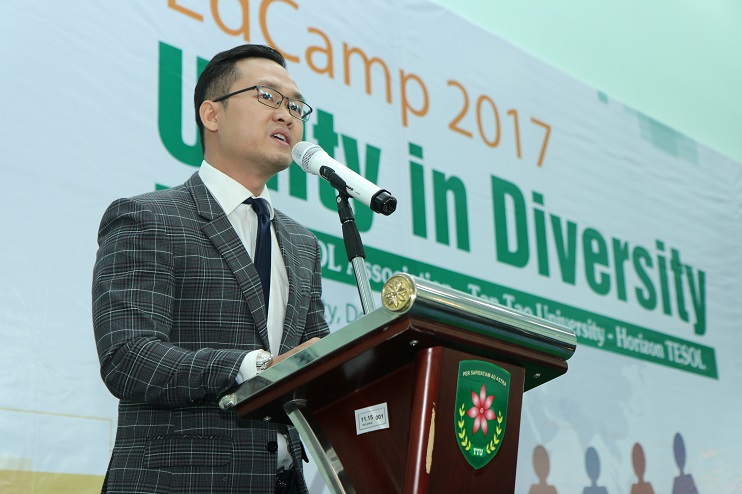 Dr. Loc Do, Vice President of HCMC TESOL Association, HCMC University of Economics and Finance delivered a speech
In addition to free admission to EdCamp, the attendants made a tour around the spacious and luxurious campus of Tan Tao University, granted certificates by the program and offered opportunities to learn and share experience on a participant-driven platform. Here are some more photos taken from the event: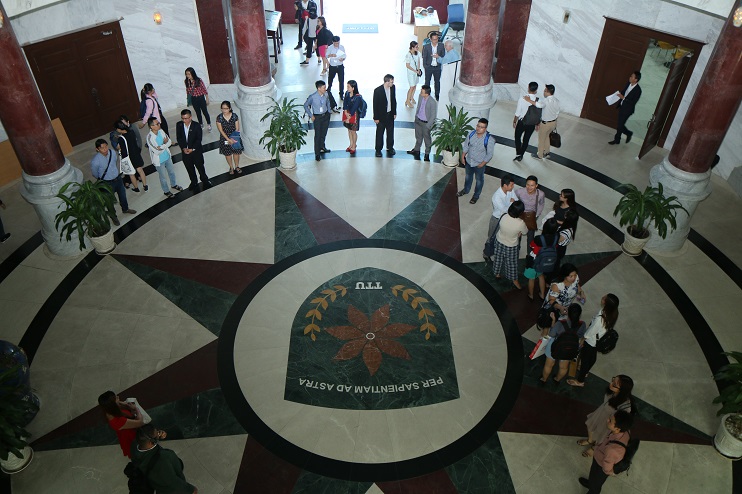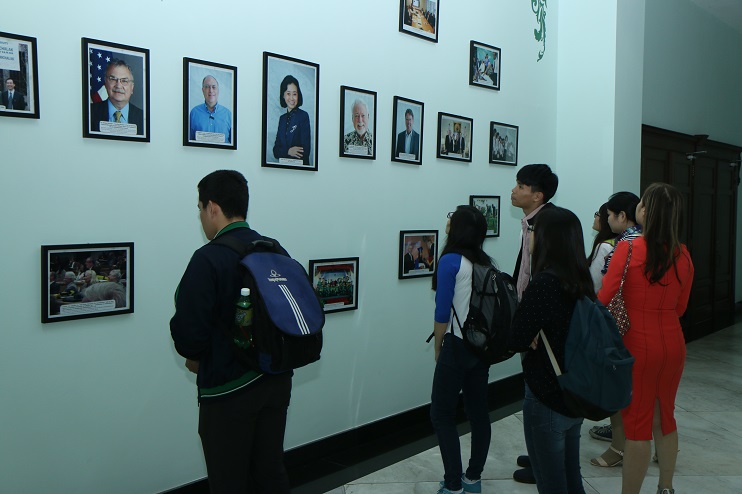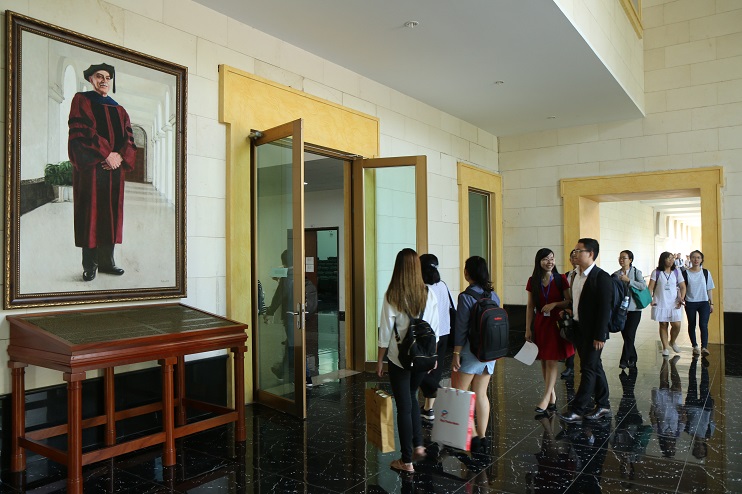 Moreover, the Edcamp event facilitated the participants to discuss learning and teaching topics. Heated debates among the participants were led by experienced facilitators from famous organizations and universities. Especially, the attendants were given the option to choose the topics they found dearest to their hearts and classes. The event includes a series of interesting topics in English teaching:
Communicative Language Teaching

English For Specific Purposes

Blended Learning

Teaching Students to think Critically

Teaching Speaking & Writing

Dealing with large/multi-level classes

Project-based Learning

Teaching Presentation Skills

Curriculum Design
● Youth Ambassadors Educational Conferences
Many opposite and constructive opinions from the teachers and students were stated, providing opportunities to learn, exchange and develop in education. Additionally, the facilitators and participants not only discussed theories and teaching methods but also focused on practical situations and valuable first-hand experience in English teaching. The facilitators also introduced some helpful teaching preference books to the participants. The attendants also had the opportunity to learn from as well as collaborate with respectable and experienced educational experts and lecturers from many universities and English centers, contributing to the quality of teaching and learning.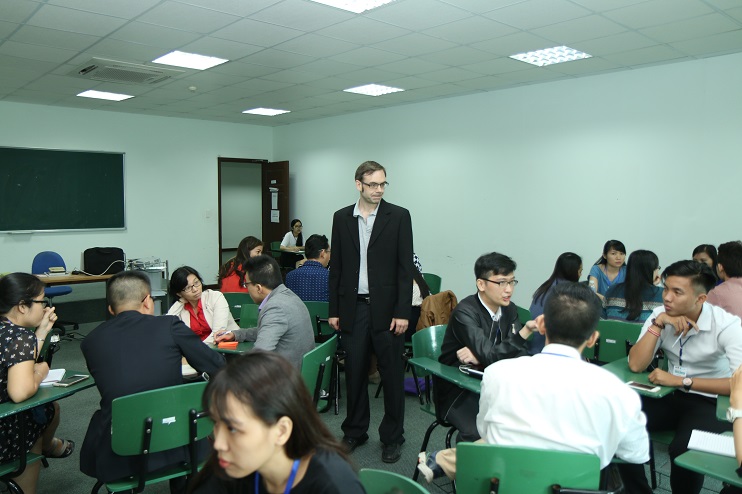 Mr. Jonathan Lankford, a facilitator at the EdCamp 2017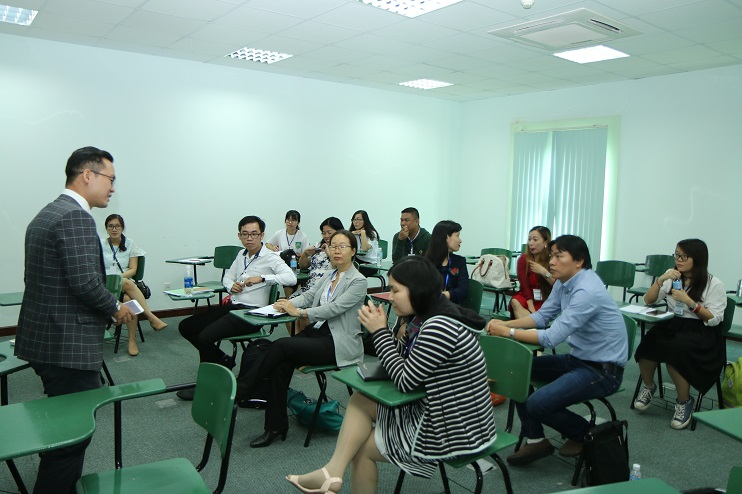 Dr. Loc Do, a facilitator at the EdCamp 2017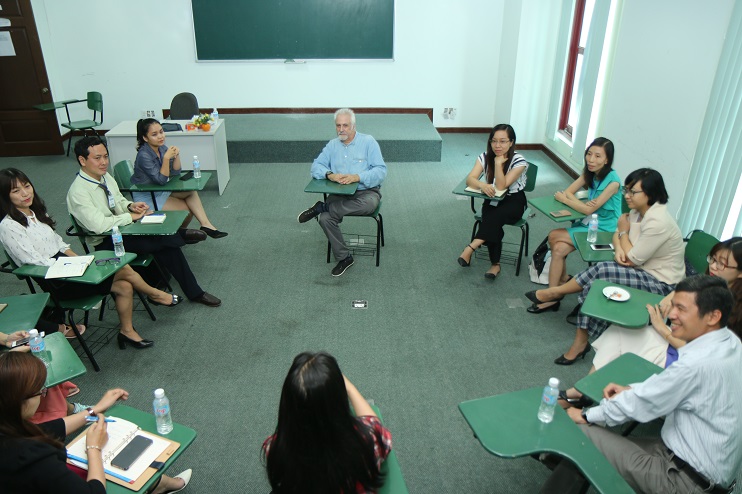 Mr. Robert Goldberg, a facilitator at the EdCamp 2017
The Education Camp (EdCamp) Vietnam 2017 was very successful. The event provided not only effective teaching methods but also opportunities to exchange practical experience, innovative ways of communicating and dealing with challenging situations in the classroom. As a co-organizer, Horizon TESOL wish that EdCamp would continue to grow and become even more successful in the coming years, the cooperation between Horizon TESOL, Tan Tao University and HCMC TESOL Association would be more sustainable, teachers and university students – future teachers would continue to progress on their teaching careers.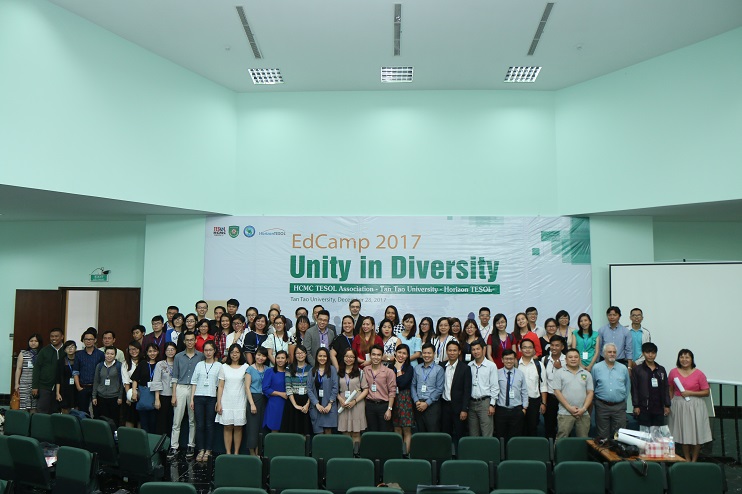 The photo together